Introduction to Tropical Fruits
Before we jump onto the Tropical Fruit List, Let's first see, some facts about Tropical Fruit.
What is your favorite tropical fruit? It's impossible to pick a favorite when there are so many delicious varieties!
From Dragon fruit to Mango, the variety of these beautiful and juicy fruits is incredible.
First of all, make sure you save this list of the 12 best tropical fruits in America for the next time you want to make a Tropical Fruit Recipe or want to try something new.
Tropical fruits are a flavorful and also healthy add-on to any diet. There are many different kinds of tropical fruits, each with its unique flavor and texture.
Some of the most popular tropical fruits include dragon fruit, passion fruit, jackfruit, rambutan, lychee, bananas, pineapples, mangoes, coconuts, papayas, guava, and grapefruits.
These fruits are all native to the tropics, which is a region of the world that includes the countries of Central America, South America, and Southeast Asia.
Briefing You About Some Tropical Fruits
Dragon Fruit
Dragon fruit, also known as pitaya, is a bright and colorful tropical fruit that originates from Central and South America. The exterior of the dragon fruit is covered in small, black seeds that are surrounded by pink or red flesh. The inside of the dragon fruit is either white or red and is filled with tiny black seeds. Dragon fruit is often used in smoothies or as a decoration for desserts.
Passion Fruit
Passion fruit is a small, round fruit that has a tough, outer skin and a juicy, inner pulp. It comes in many different colors, including purple, yellow, and orange. The flavor of passion fruit is very sweet and slightly acidic. Passionfruit is frequently used in sweets, such as pies and cakes.
Jackfruit
Jackfruit is the world's largest tree-borne fruit, weighing up to 80 pounds! The exterior of the jackfruit is green and covered in small, spikes. The inside of the jackfruit is yellowish-brown and filled with edible seeds. It has a sweet flavor that has been described as a cross between a pineapple and a banana. Jackfruit is often used in curries and other savory dishes.
Rambutan
Rambutan is a small, reddish-brown fruit that grows on trees in Southeast Asia. It has thin skin that covers sweet, white flesh. Rambutan tastes similar to lychee but with a slightly higher acidity level.
Bananas
Bananas are one of the most consumed fruits in the world and are rich in vitamins and minerals, and they have a sweet taste that makes them perfect for snacks or desserts. Pineapples are another popular tropical fruit. They are also rich in vitamins and minerals, and they have a tart flavor that goes well in smoothies or salads.
Mangoes
Mangoes are one of the most flavorful tropical fruits. They are perfect for snacking on or using in recipes. Coconuts are another versatile tropical fruit. They can be used to make coconut oil, which is excellent cooking oil, or they can be eaten as a snack. Papayas are another delicious tropical fruit. They can be eaten fresh or used in juices or salads. Grapefruits are tart and juicy fruit that is often used in juices or cocktails.
Tropical fruits are a great way to add flavor and nutrition to your diet. Try mixing some different kinds in a recipe or enjoy them on their
List of Top 12 Tropical Fruits
Tropical fruits are some of the most delicious fruits in the world. They're exotic, they're sweet, and they're perfect for a tropical fruit recipe.

If you're looking for a tropical fruit list, we've got you covered.
Your wait is over! Here are some of the best tropical fruit list for your next recipe:
Dragon Fruit
Dragon fruit is native to Central and South America, and its striking appearance has made it a popular choice for fruit salads, smoothies, and other tropical recipes.
The flesh of the dragon fruit is white or pink, with black seeds that are slightly crunchy. Dragon fruit is also a good source of antioxidants and vitamins C and B1.
Know more about Dragon Fruit – Most Exotic Tropical Fruit.
Passion Fruit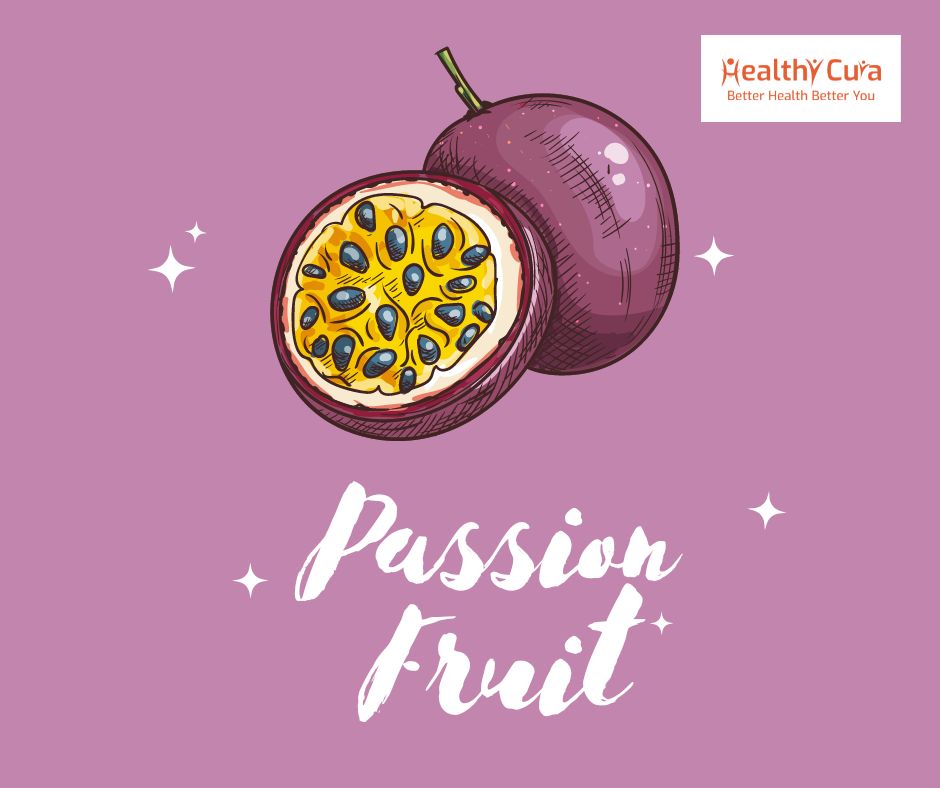 Passion fruits are native to South America, and they're one of the most popular fruits in Brazil. They have thin, wrinkled skin that's yellow or purple.
The flesh is either white or red, and it's full of black seeds. Passion fruits are incredibly fragrant, and they have a sweet-tart flavor that's often compared to citrus fruits.
If you're looking for a tropical fruit that packs a punch, passion fruits are a great choice. Passion fruits can be used in both sweet and savory dishes, and they're a common ingredient in Brazilian cuisine. Passion fruits can be eaten on their own, or they can be used to make juices, desserts, sauces, and more.
Jackfruit
The jackfruit is a tropical fruit that is native to parts of South and Southeast Asia. The fruit is large and can weigh up to 50 pounds. It has thick, green skin and a white, fleshy interior with large seeds.
The taste of the jackfruit is similar to a cross between a banana and a pineapple.
Jackfruit can be eaten fresh or cooked. When ripe, the flesh of the jackfruit is sweet and can be eaten raw or used in desserts. When unripe, the flesh is firm and can be used in savory dishes such as curries.
Jackfruit seeds are also edible and have a nutty flavor.
The jackfruit tree is an evergreen tree that can grow up to 20 feet tall. The tree produces fragrant flowers that bloom in clusters. Each flower contains both male and female parts, but only one flower will mature into a fruit. It takes about six months for jackfruit to ripen on the tree.
Rambutan
Rambutan is a tropical fruit that's local to Southeast Asia. The word rambutan comes from the Malay word for hair, that is "Rambut". Rambutan is also known as hairy lychee or hairy rambutan. The scientific name for rambutan is Nephelium lappaceum.
Rambutan looks like a red or green grape with hairy bumps on the outside. The flesh of the fruit is white or pink and has a sweet, juicy flavor. Rambutans are typically eaten fresh, but can also be used in jams, jellies, and other recipes.
When buying rambutans, look for fruits that are firm and free of blemishes. Avoid fruits that are soft or hold brown spots. Rambutans can be stored at room temperature for up to two weeks.
Lychee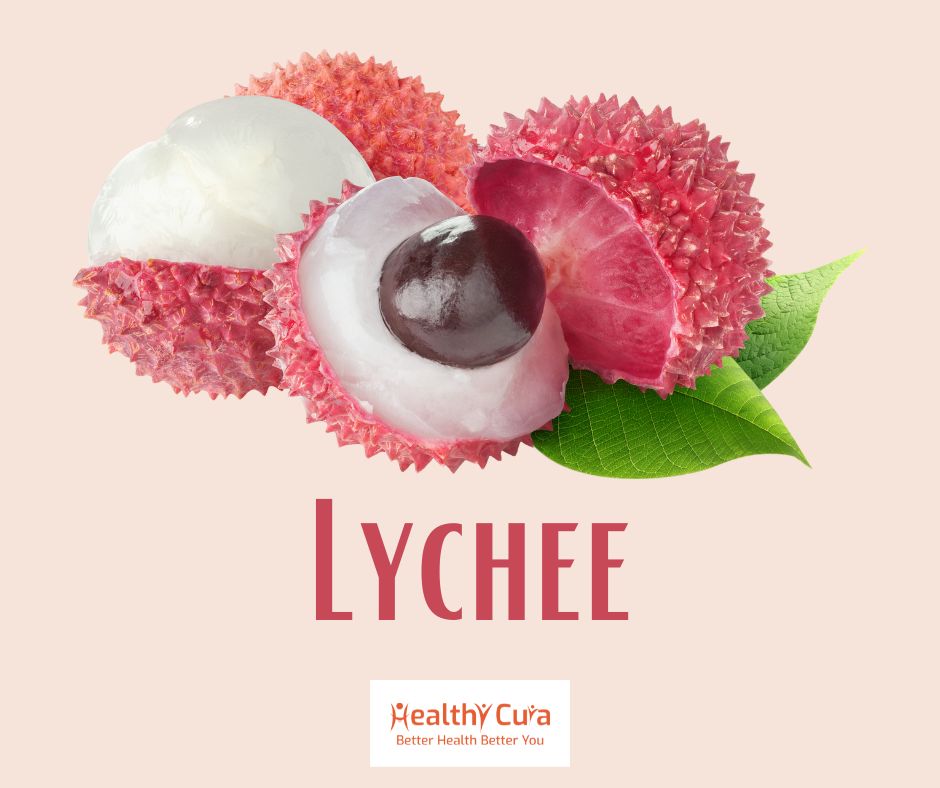 Lychee is a tropical fruit that's aboriginal to China. The Lychee tree can grow up to 40 feet tall and produces a small, red fruit that has a white fleshy interior.
Lastly, You can often find Lychee in Asian cuisine, and its flavor is as being similar to a combination of grapes and strawberries
Bananas
You can't go wrong with bananas in your tropical fruit recipe. They're creamy, sweet, and versatile. You can use them in smoothies, ice cream, and pies, or just eat them plain.
Bananas are a good source of vitamins B6 and C, as well as potassium and dietary fiber. They can also benefit you in controlling blood sugar levels. That's why they're a great snack for people with diabetes or those who are trying to lose weight.
Pineapple
Pineapples come from the Bromeliaceae family and are a fruit composed of many individual flowers that have fused. The most popular type of pineapple is the Ananas comosus, which is native to South America.
Pineapples are packed with vitamin C and manganese. They also have bromelain, which is an enzyme with anti-inflammatory effects.
You know, you can eat pineapples fresh, canned, or juiced. You can also use it in tropical fruit salads or as a topping on pizza or other savory dishes.
Mangoes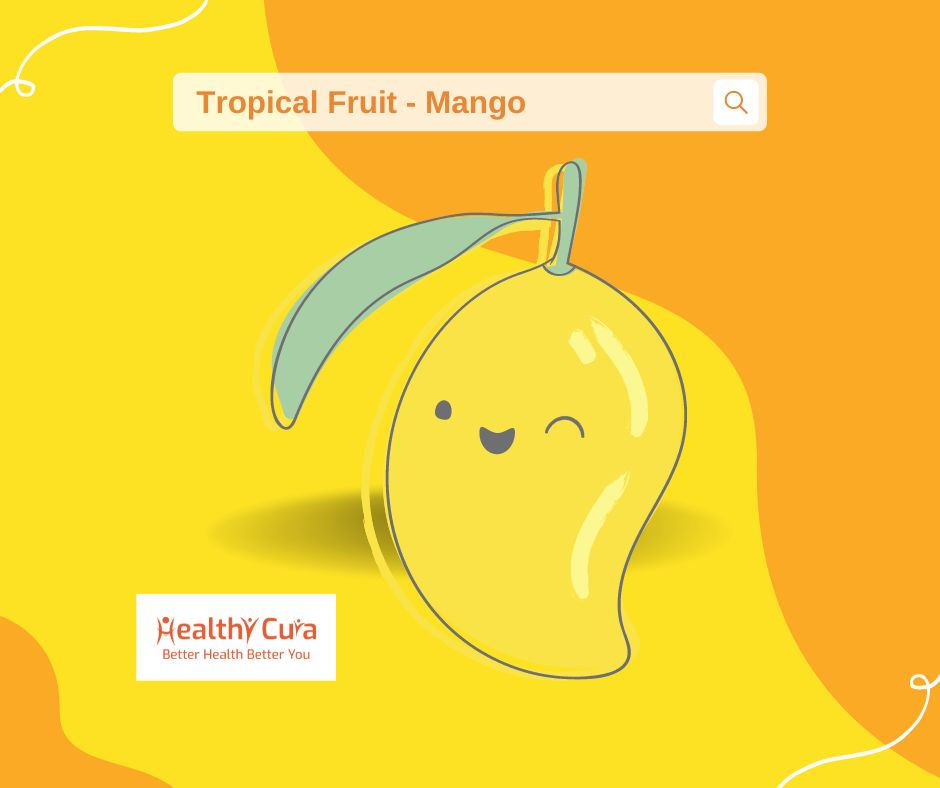 Mangoes are one of the world's most popular fruits. They're sweet, juicy, and nutritious. Plus, they're great for tropical fruit recipes.
If you're looking for a delicious mango recipe, check out our collection of mango recipes. We've got something for everyone, from smoothies and juices to pies and cakes.
Lastly, if you're feeling adventurous, we even have a few savory mango recipes too.
Coconut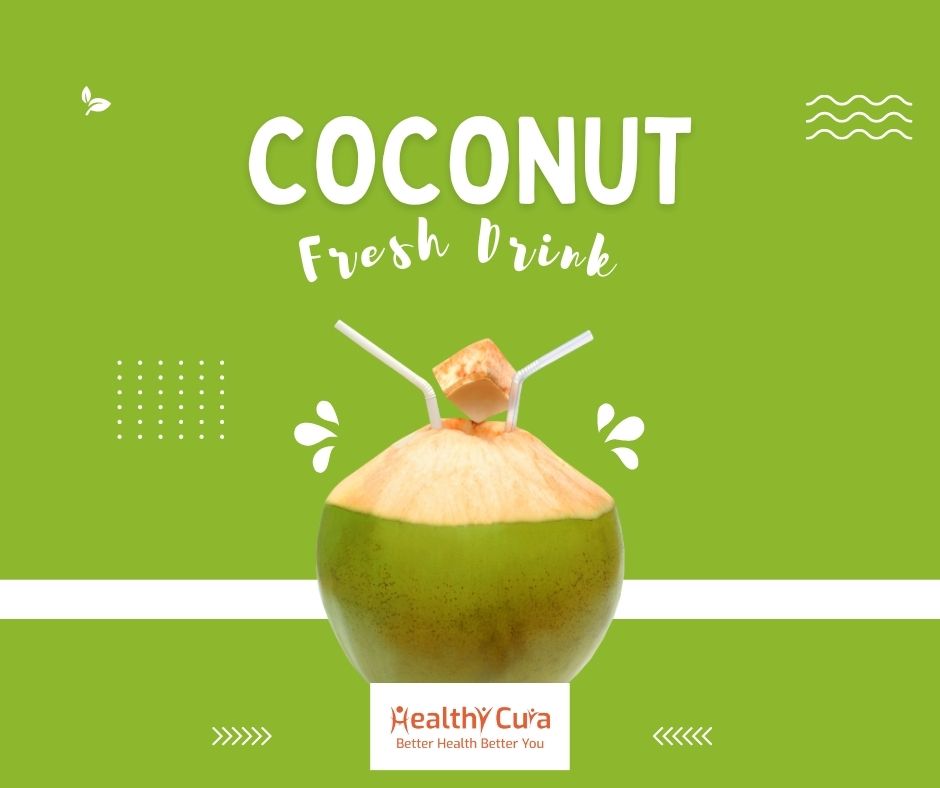 There's nothing like a refreshing coconut to help you cool down on a hot day. Whether you're sipping on the juice or eating the meat, coconuts are a delicious way to enjoy the tropics.
Coconuts are a type of seed, and they grow on coconut palms. The palm produces a large, green fruit that looks like a miniature version of the tree itself. When the fruit is ripe, it falls to the ground and cracks open, revealing the white flesh and clear juice inside.
Coconuts are rich in nutrients and make a great addition to any diet. They're high in fiber, which can help with digestion, and they also contain vitamins and minerals like magnesium, potassium, and iron. Plus, coconuts have mostly saturated fat, which means it's not as harmful as other types of fat.
Whether you're looking for a healthy snack or trying out a new recipe, coconuts are a great choice. So next time you're at the store, pick up a few and enjoy the taste of the tropics!
Papaya
Papaya is a delicious and nutritious tropical fruit that you can use in a variety of recipes. As a sweet and juicy fruit, papaya is often used in desserts, smoothies, and juices. But this versatile fruit you can also use in savory dishes, such as soups, stews, and curries.
Papaya is an excellent source of vitamins A and C, as well as fiber and antioxidants. When selecting papaya, look for one that is soft to the touch and has no bruises or blemishes. The flesh of the papaya should be orange or pinkish-orange in color.
Papaya is a fruit that hails from Central America, and it is one of the most popular fruits in the world. The papaya tree grows to be about 20 feet tall, and the fruit itself is pear-shaped and typically weighs between one and two pounds.
The skin of papaya is thin and you can eat it, though many people prefer to remove it before consuming the fruit.
The flesh of papaya is orange or pink in color, and it contains edible black seeds. When ripe, papayas are incredibly sweet and have a fragrant aroma.
Guava
The guava is a tropical fruit you can find in Mexico, Central America, and the Caribbean. The fruit is round or oval and has smooth, shiny skin.
Lastly, the fruit's flesh is white or pink, with a sweet, slightly acidic flavor. You can eat Guava fresh or use it in a variety of recipes.
Grapefruit
Grapefruit is a popular tropical fruit you can often used in recipes. The grapefruit is a type of citrus fruit and is related to the orange and lemon.
Grapefruits are usually large and round and vary in color from white to pink to red. The flesh of the grapefruit is juicy and tart, with a slightly bitter taste.
Grapefruits are a good source of vitamin C and are also high in fiber.
How to Choose the Right Tropical Fruit for Your Recipe
When it comes to tropical fruit, there are a lot of different options to choose from the Tropical Fruit List. If you're looking for the perfect fruit for your next tropical recipe, here are a few things to keep in mind.

First, think about what type of recipe you're making. Is it a sweet dish or a savory one? The type of recipe will help you narrow down your choices.

Next, consider the flavors you want in your dish. Do you want something tart or sweet? Fruity or earthy? Once you have an idea of the flavors you're going for, it'll be easier to pick the right fruit.

Finally, think about how you can use the fruit in the recipe. Will it be cooked or raw? Sliced or diced? Pureed or left whole? Knowing how you can use the fruit will help you make the best choice for your dish.
Recipes Featuring Tropical Fruits
Let's find countless recipes that feature tropical fruits as their main ingredient and here are just a few of our favorites:
Papaya Sunrise Smoothie
Also, start your day with this refreshing smoothie made with papaya, strawberries, and orange juice.
Tropical Fruit Salsa
This sweet and spicy salsa made with mango, pineapple, and jalapeño is the perfect topping for fish tacos or chicken.
Coconut Pineapple Cake
This moist and fluffy cake is bursting with flavor thanks to the addition of coconut and pineapple. It's also the ideal dessert for a summer gathering!
So, what's your favorite recipe featuring tropical fruits? Share it with us in the comments below!
Conclusion on Top 12 Tropical Fruit List
I hope you enjoyed this list of the top 12 tropical fruit and that it inspired you to try out some new recipes. Tropical fruits are a great way to add flavor and excitement to any dish, so don't be afraid to experiment.
If you have any favorite tropical fruit recipes, please share them in the comments below. And if you're looking for more recipe inspiration, please be sure to check out our other lists of fruit recipes.